The real estate developer Eaglestone in Luxembourg and the digital twins pioneer Nomoko are innovating in the promotion of development projects by using contextual 3D environments as a communication tool. An invitation to immerse yourself in the Brooklyn real estate project in Bonnevoie.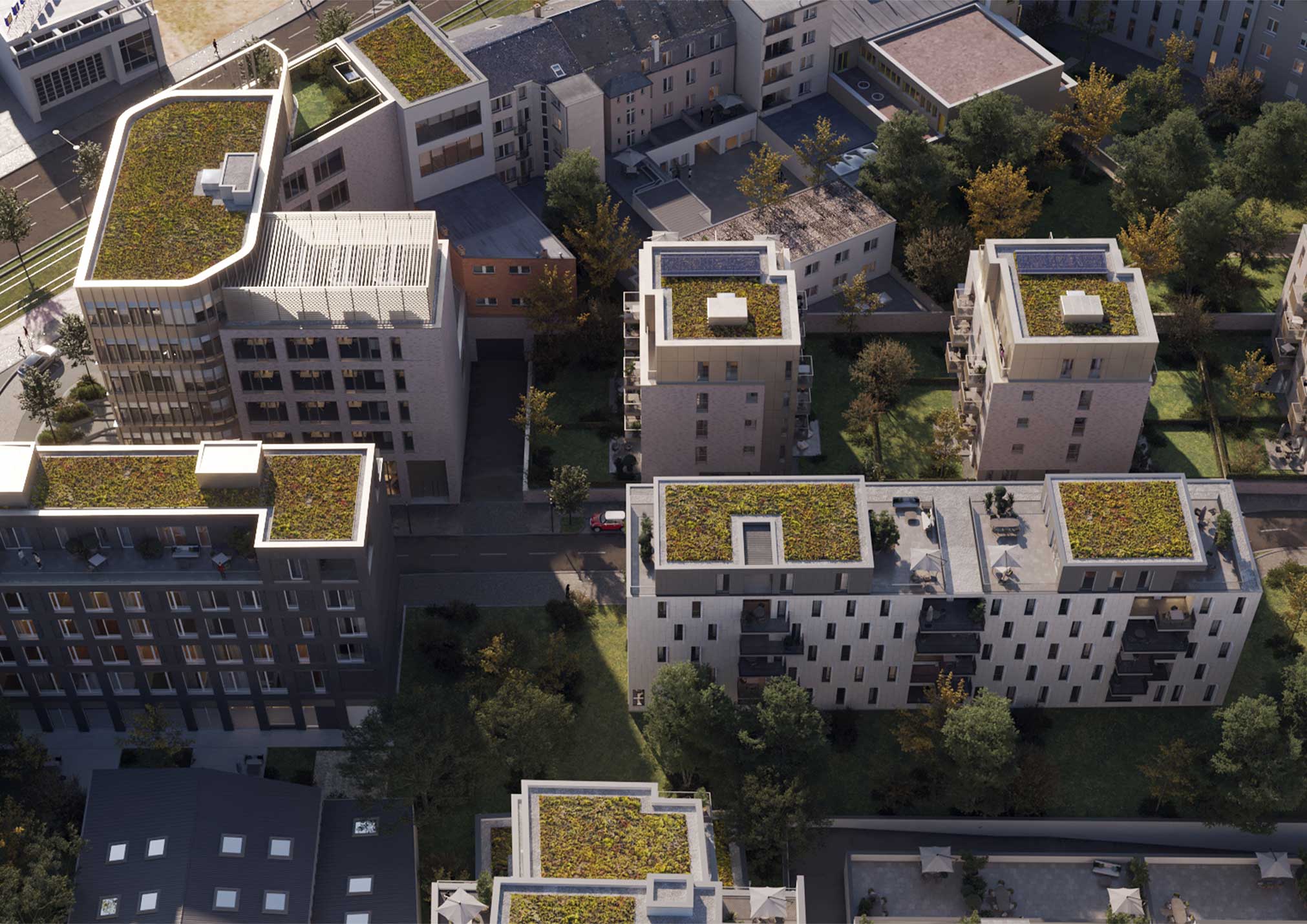 The choice of the new Brooklyn neighborhood as a model
Brooklyn est le 1er jalon du "New Bonnevoie", un quartier du Luxembourg composé de résidences, de bureaux, de commerces et de locaux professionnels. Le projet prévoit plus de 120 appartements, 5.000 m² de bureaux, et 1.000 m² de surfaces commerciales.
Close to the Luxembourg train station, Brooklyn was designed to be a friendly neighborhood to live in. Thanks to the streetcar, bike path and other routes, occupants will be less than 15 minutes away from everything.
The animation of Nomoko allows to realize all the assets of the district. The green side is emphasized with the representation of the gardens in height of the road. Everything is planned to make life pleasant.
Nomoko, an international start-up at the forefront of innovation
Real estate developer Eaglestone has chosen to work with Nomoko to integrate the architectural model in a contextual 3D environment.
Nomoko, the Swiss-based start-up with offices in Luxembourg and Madrid, reconstructs the physical world from drone images, creating photorealistic 3D models of the environment.
Vincent PedriniNomoko's COO, explains, "At Nomoko, we believe in a machine-readable world through digital twins, and we have developed an advanced process for creating high-quality 3D replicas to integrate CAD models, simplify communication with all stakeholders, and ultimately develop better cities in every way."
Eaglestone sees many advantages
"The 3D digital twins are a unique opportunity to tell a story and allow anyone to navigate the project. They provide a more immersive and engaging experience that allows you to project yourself into a neighborhood in the making." says Gisèle LippolisEaglestone's residential sales manager.
Eaglestone has been developing real estate projects in Luxembourg, Belgium and France for over 10 years. The developer aims to beautify the urban environment through aesthetic and functional architecture. To add an extra touch of soul, Eaglestone integrates art in its projects. This first partnership with Nomoko reinforces Eaglestone's desire to innovate for the benefit of future buyers.
The two companies are already planning to partner on future real estate development projects in Luxembourg.