It cannot be repeated often enough: the location of a real estate project is without doubt the main asset of a whole profession. Choosing a plot of land depends of course on the opportunity and availability offered by the market, but also, it must be admitted, on a certain talent for projecting oneself, for seeing the full potential of a place or a district. It is undoubtedly in this respect that the EAGLESTONE group can claim to be "visionary". And yes, it is an art...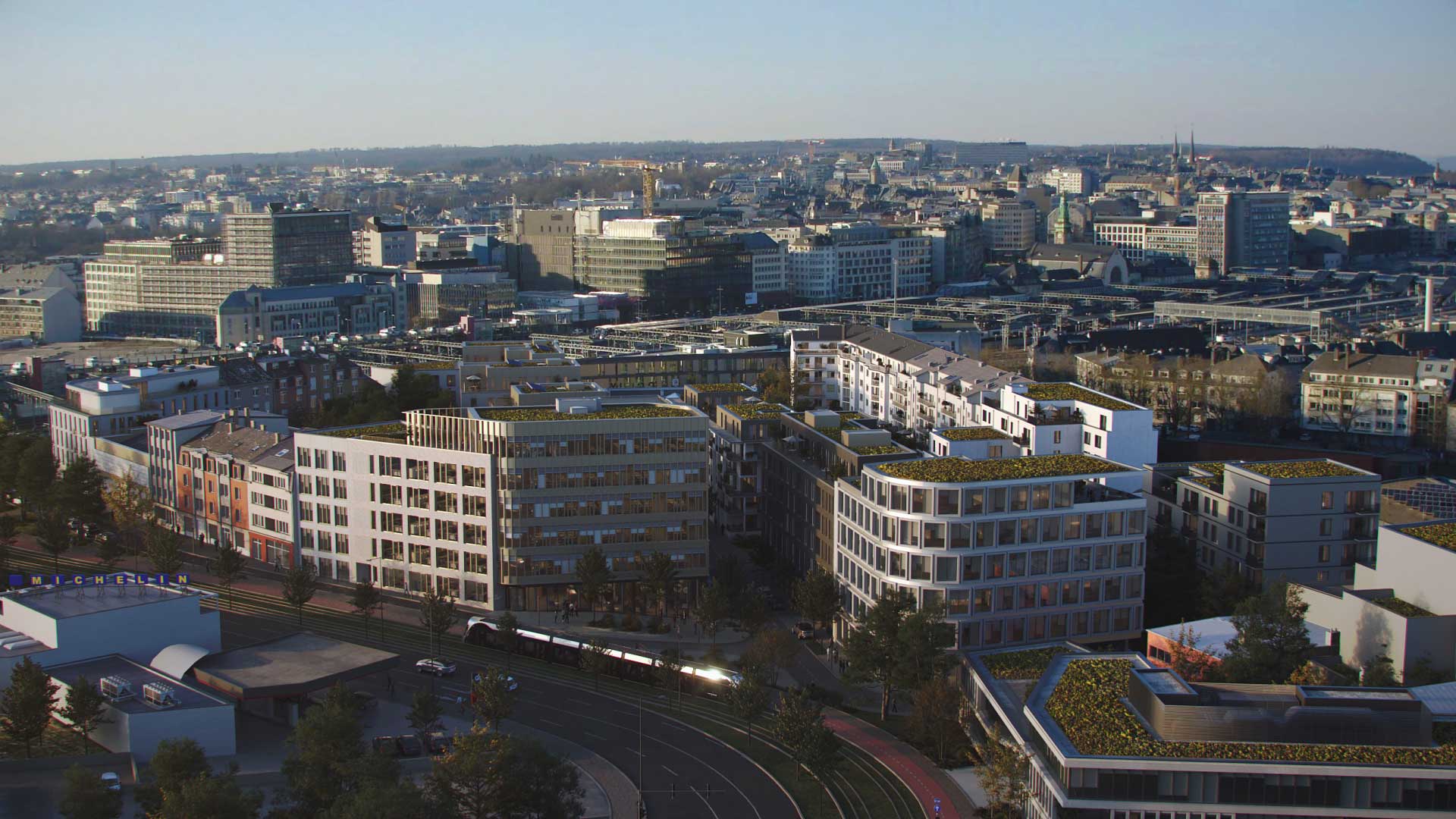 A flair for Brooklyn but not only...
We are currently working on the Luxembourg real estate project BROOKLYN, at the heart of what is now known as the New Bonnevoie ».
The "historic" Bonnevoie district has always been a popular, cosmopolitan and lively district, a heart that beats fast and strong. Over the generations, the face of the district has been gradually transformed, with new shops, services, cultural and sports facilities. Over time, this neighbourhood has changed to welcome new families, young couples, health professionals and services.
EAGLESTONE saw the potential of this area and its imminent future. How did they do it? Through know-how, flair, but also a good deal of similar experience.
A success story in Brussels to build on
Let's take the example of the housing project NAUTILUS in Brussels, now completed. 
It was built on a former industrial wasteland, previously shunned by real estate professionals.
EAGLESTONE was able to come up with a very ambitious vision: 197 flats distributed over 4 buildings, a crèche, a green esplanade, shops, a supermarket, etc., in a neighbourhood undergoing a complete renewal, driven by a desire for diversity, conviviality and quality of life. You had to believe in this project!
It was necessary to take up the challenge, to see far and well, to surround oneself with the right partners, the right team of architects and engineers so that the project would be viable, but also beautiful, attractive and that the households that have now settled there would be happy with their choice, their investment, but above all with their quality of life.
Brooklyn at Bonnevoie builds on this success
On the strength of this Brussels success story, BROOKLYN is taking advantage of EAGLESTONE's visionary know-how: a promising neighbourhood, a competent team of architects and engineers, and a commitment to non-indexation of contracts to reassure future buyers.
Everything contributes to the success of the project. It is a safe bet that those who move in will be pleased with their choice and with the heart that beats all around them, the New Bonnevoie.