When you think of Bonnevoie, you might not immediately think of culture. But it's not, Bonnevoie is bursting with vibrant cultural venues. They offer a wide range of events throughout the year. A rich and varied programme that will delight the future residents of the new Brooklyn district.
Let's make the most of the summer and discover them with family and friends !
Emblematic and unmissable, Les Rotondes are unanimously acclaimed. Throughout the year, they attract thousands of people thanks to a modern and varied artistic programme. Concerts, plays, dance performances, exhibitions, etc. Les Rotondes is the ideal place to meet and discover many Luxembourg and international artists.
Les Rotondes is also involved in local life and social inclusion. They play a major role in promoting 'living together' in Bonnevoie by organising participatory activities and workshops and by supporting numerous projects.
The former fruit warehouse in rue du Puits has been magnificently transformed into a unique place for creation and cultural expression. Bananafabrik has 4 founding members active in dance and performing arts. The associations Mir wëllen iech ons Heemecht weisen asbl, ASPRO / Association Luxembourgeoise des Professionnels du Spectacle Vivant and Cultur'all are also based here.
Bringing these major players together in the same place creates an incredible artistic stimulus. The exchanges between these disciplines enable them to enrich each other's creative processes. The bananafabrik welcomes large numbers of spectators and students who take part in its top-quality shows, workshops and courses.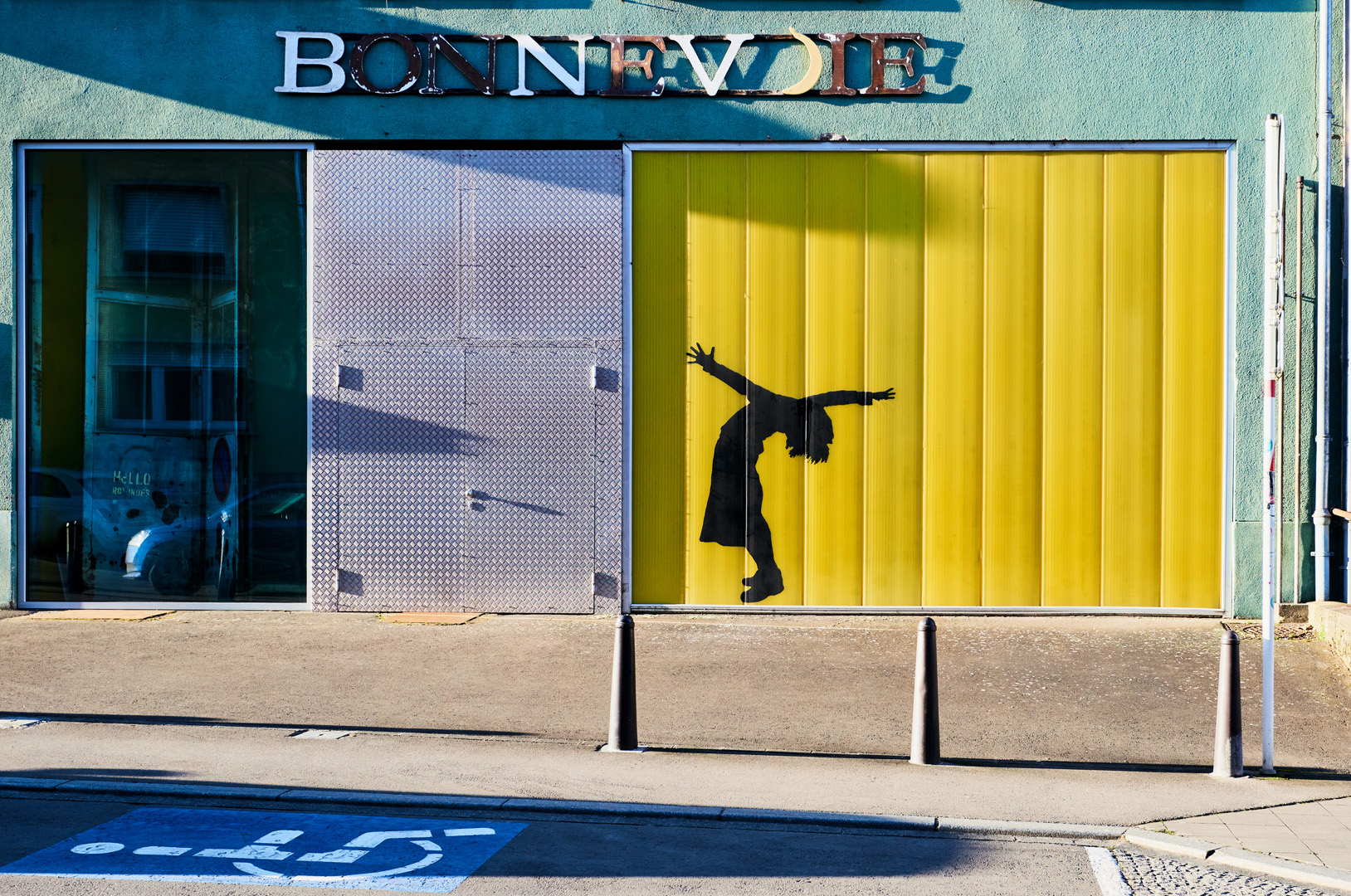 3. The cultural and popular education centre
Since 1910 and especially 1955, the cultural and popular education centre has been valiantly pursuing its mission of "Sharing Knowledge". Its public library is its nerve centre. The cultural centre also organises conferences and evening classes (painting, languages, etc.) as well as numerous cultural excursions.
Do you love theatre or want to discover it with your family? The TOL is the place to be. The Théâtre Ouvert Luxembourg was born almost 40 years ago. Inaugurated by a troupe of amateurs, the original small rehearsal room has become a theatre in its own right. Today it offers a brilliantly eclectic programme to delight young and old alike.
Maskenada is a collective of artists from Luxembourg known for its multidisciplinary site-specific productions. It brings together independent artists from a variety of fields including theatre, music, film, dance and performance. Together, they create original shows in which styles and languages mix.
6. Bonnevoie brass band: 125joer Fmlb
The Luxembourg-Bonnevoie municipal brass band is a brass band of exceptional orchestral quality. It is the only authentic brass band classified in Division A (Luxembourg National Division). It has 65 musicians and has been active since 1898. The band's repertoire encompasses all genres of music, from classical to contemporary and traditional. It collaborates on exceptional concerts with renowned national and international soloists. Its young members also delight us with the sumptuous concerts given by the Fanfare Prince Henri Bonnevoie.
The Association luxembourgeoise des Professionnels du Spectacle Vivant (ASPRO) brings together self-employed people working in the various entertainment professions. It stimulates culture by helping professionals and artists to get together. It offers them a strong structure that facilitates their working conditions.
Culture for all at Bonnevoie
In Luxembourg, culture is a right for everyone. That's why the Kulturpass has been set up. It allows you to enjoy a wide range of cultural events for the price of €1.5. Yet another reason to visit Bonnevoie! A charming district with a rich, multicultural and varied culture.
The future residents of new Brooklyn district there are meeting places, events and shows all year round. There's something for everyone, whatever their age or style.