Brooklyn, the new district in the heart of Luxembourg
Brooklyn is a real estate project with a residential area with new flats, as well as ''The Bridge'', a building that will be used as a a large number of comfortable offices for rent.
The new district has been designed and developed to be in line with the trends in Luxembourg; paying particular attention to the environmental footprint and favour public transport as much as possible.
To achieve this, there is no question of imposing endless journeys on its inhabitants. The district located in Bonnevoie (a few minutes from the city centre) applies the concept of a quarter-hour district.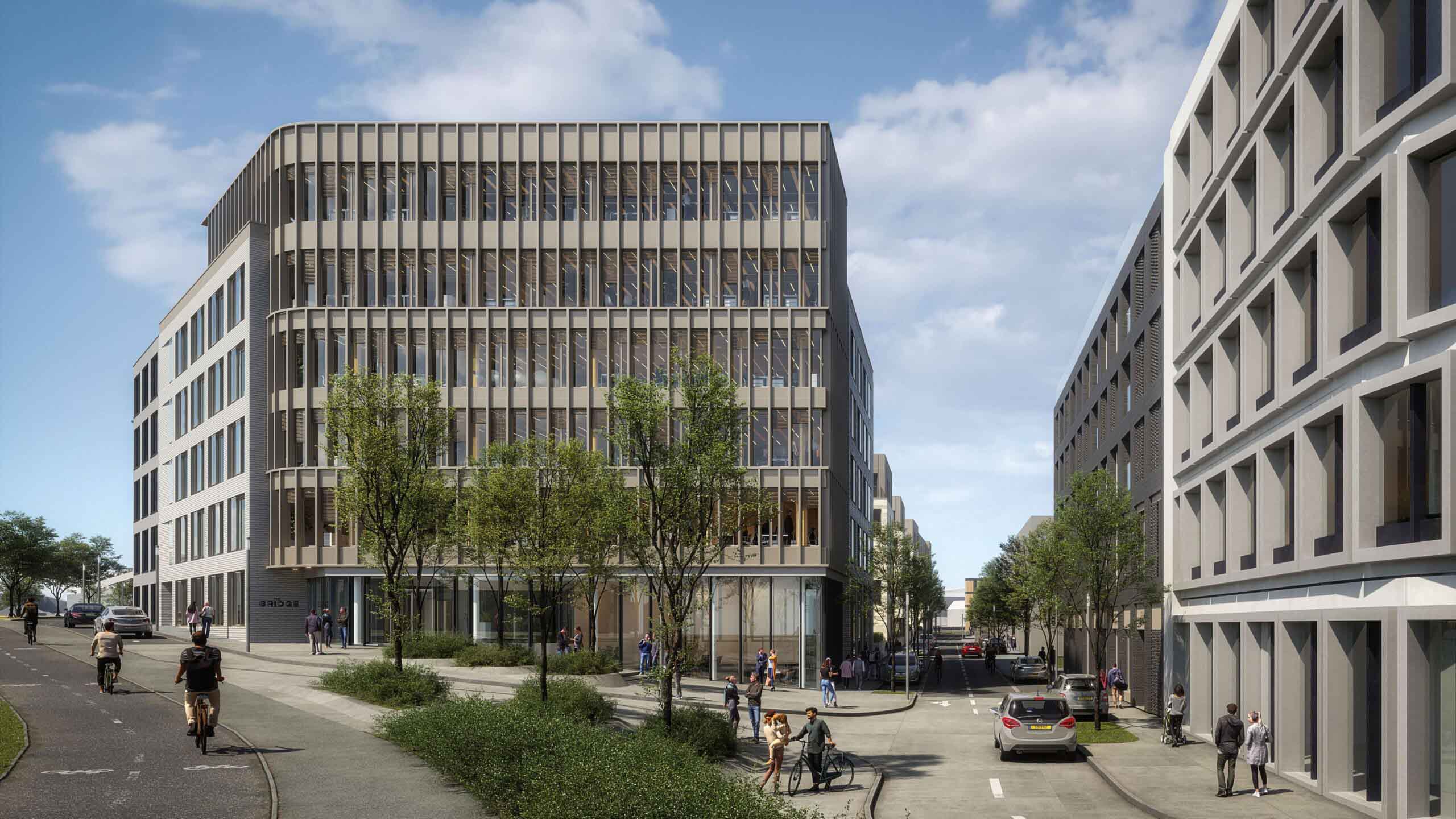 Brooklyn to Bonnevoie, the quarter-hour district
Following in the footsteps of several major European and world cities, Luxembourg wishes to install the quarter-hour city concept (or city of proximity).
But why a quarter of an hour? The aim is that every inhabitant should be able to find everything they need within 15 minutes of their home. These needs include a school, shops, a doctor, a sports centre, etc.
Why does Brooklyn perfectly represent this concept of a neighbourhood?
Brooklyn is located in Bonnevoie in the heart of Luxembourg and a stone's throw from the city centre.
The residents and workers of this new district will be able to find everything they need within a few steps of their homes.
In addition, public transport, which is in full development in Luxembourg, will be no exception in the Brooklyn district. Residents will be able to travel between their homes and all the major districts of Luxembourg very easily and free of charge.
City of the quarter hour: A universal concept
The quarter-hour city is a concept invented by Carlos Moreno. The concept is an ideal model of a city where everything is quickly and easily accessible.
Several major cities such as Melbourne and Copenhagen have fully embraced the concept, and more and more metropolises are being attracted to it. Luxembourg The city centre and its surrounding areas are no exception, putting this concept into practice. more and more in application.
If, according to Carlos Moreno, the quarter-hour city "is not a magic wand" but a concept to be "adapted to the local conditions of each city", the City of Luxembourg has understood this very well and is applying it.
Want to know more about this concept? Contact us for more information on what you are interested in: The Brooklyn real estate project at Bonnevoie.